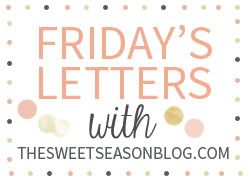 Dear Hair, you'll be quite different soon. Sorry in advance for the major damage headed your way. Blondes have more fun...?
Dear Bank Account, you'll be looking quite different with this change as well.
Dear, lovely Winter, how beautiful is this fresh blanket of snow you've provided this morning? How great was the drive in this morning?! Sorry, but I can't wait to see you go.
(Dear Boyfriend, thanks for the drive to work this morning :0])
Dear delicious, red Merlot, thank you for providing such wonderful stress relief last night. Not so much thanks for the headache and heartburn this morning.
Dear camera, Sorry I haven't taken you out in a while. (I really need to post the pictures I took when Dave and I visited Icefest in Frankenmuth.....) I'll make it up to you soon.
Dear Friday, please, oh please, bring 5:00PM to me quickly because....
Dear WEEKEND, what would I do without you. After this week, you're my only hope of keeping sanity.
-M.